A little after midnight, early Tuesday morning, I was woken by our barking dogs. I trudged out of bed and took them outside. Immediately, I sensed something off in the atmosphere. If you've ever been through a tornado, you know the eerie calm before the storm. However, exhaustion won out, and I went back to bed without checking the news—something I will never do again.
The next time I woke was to hundreds of messages and notifications on my phone.
"Are you OK?"
"Saw the news! OMG!"
"CALL YOUR MOTHER."
Several massive tornados tore through my beautiful city while we slept. My family was spared, but so many were not so lucky.
If you've read Lights Out Lucy or Britches Get Stitches, you might recognize one of the storm's victims. I rarely use actual businesses in my novels, but Steve and the shop were so crucial to my roller derby career that they had to be crucial to my fictional rollergirls as well.
Asphalt Beach Skateshop was a total loss. I'm so heartbroken. 💔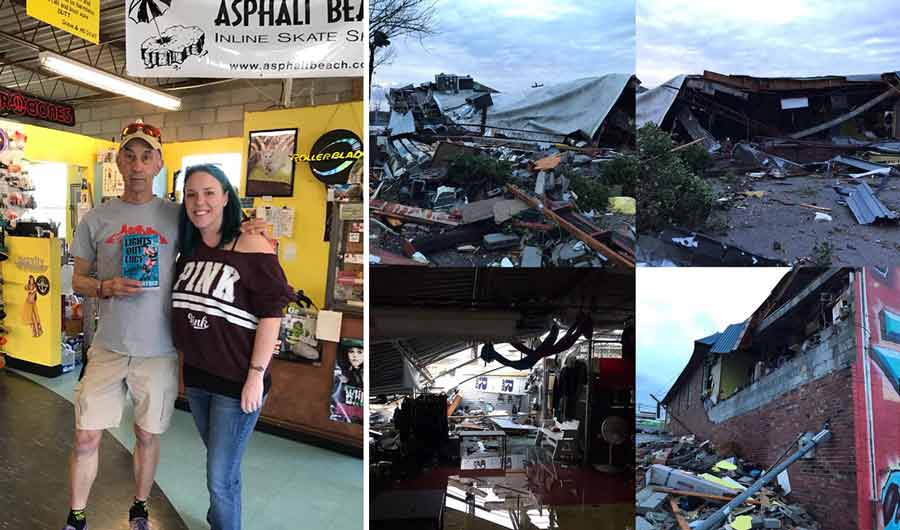 Here's how you can help:
100% of all profits this month (March) from the sale of Lights Out Lucy and Britches Get Stitches in any format will go directly to the cleanup effort in Nashville. 
↓ Choose your favorite store below. ↓
If signed paperbacks are backordered, we will have plenty more in this week, and we will ship them as soon as they are in.
My family and I will be downtown assisting with cleanup this weekend. However you can help will be greatly appreciated!
#PrayforNashville
Elicia Hyder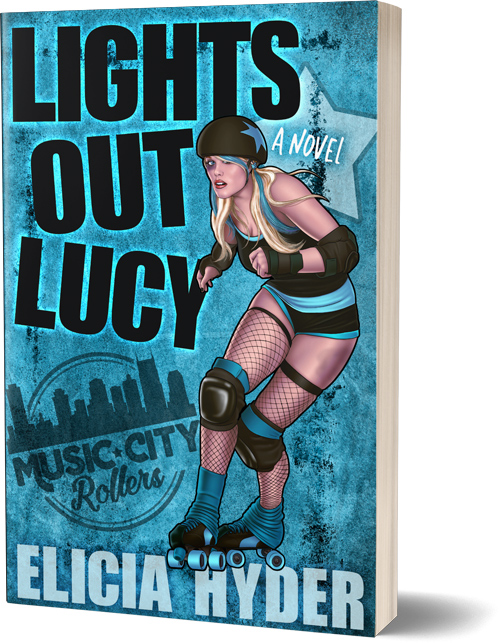 Lucy Cooper isn't looking for love when she finds it—or slams into it, rather—during rush hour traffic. But her heart, like her car, is a total loss the moment West Adler steps out of his truck to inspect the damage.
West truly is the perfect guy: handsome, funny, rich. The benefactor of not one, but two children's hospitals. And he's the main sponsor of the Music City Rollers, Nashville's championship roller derby team.
When Lucy discovers the Rollers are actively recruiting "Fresh Meat," she puts her life on the line to catch West Adler's attention. But will accident-prone Lucy skate off with the heart of Nashville's Most Eligible Bachelor? Or will she get herself killed in a sport that promises, "It's not a matter of if you'll get hurt—but of how bad and when."
More info →
Best revenge on a cheating man?
A dozen eggs.
A stolen dog.
And a night with his very best friend...
After a two-year struggle to conceive ends with her husband getting another woman pregnant, Grace "Britches Get Stitches" Evans is taking out her frustrations on the roller derby track. Full-contact violence and absolutely no cheating men? Best divorce-support group ever.
More info →