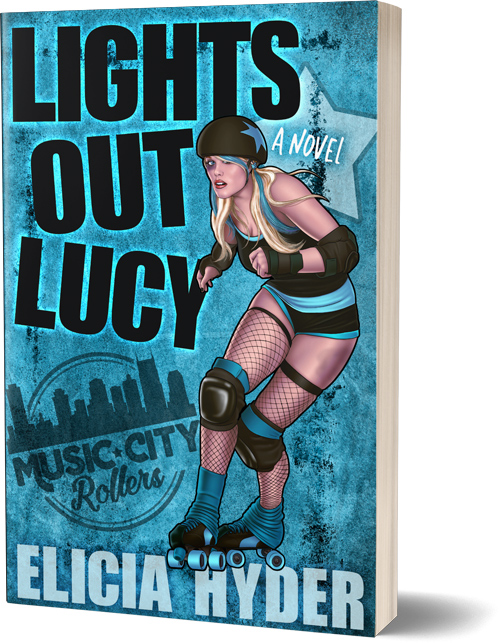 Lucy Cooper isn't looking for love when she finds it—or slams into it, rather—during rush hour traffic. But her heart, like her car, is a total loss the moment West Adler steps out of his truck to inspect the damage.
West truly is the perfect guy: handsome, funny, rich. The benefactor of not one, but two children's hospitals. And he's the main sponsor of the Music City Rollers, Nashville's championship roller derby team.
When Lucy discovers the Rollers are actively recruiting "Fresh Meat," she puts her life on the line to catch West Adler's attention. But will accident-prone Lucy skate off with the heart of Nashville's Most Eligible Bachelor? Or will she get herself killed in a sport that promises, "It's not a matter of if you'll get hurt—but of how bad and when."
About the Book
"It's not a matter of if you'll get hurt—but of how bad and when."
I can't say they didn't warn me.
Right now, I realize: I probably should have listened.
Because if there's anyone who has no business playing a sport that requires a helmet, pads, and a liability waiver, it's this girl. The same girl who once knocked herself out during a game of backyard baseball. I stepped up to the plate, pulled the bat back a little too far to swing, and clocked myself in the back of the skull. Boom. Lights Out Lucy.
That's how I got my roller derby name.
So yeah. Maybe I should have known better.
But what doesn't kill you makes you stronger, right? That's the whole reason I laced up a pair of skates to begin with. Well, that and this other little confession I need to make. Amidst all the estrogen and girl power that fuels the world of women's roller derby, this insanity may have started because of a guy.
Eyeroll, I know.
Sadly, today on the oval track, it's about to come to a very bloody end. And all this slow-motion introspection might be part of my life flashing before my eyes.
I'm going down hard and fast, with a set of Atomic Turquoise wheels aimed right at my face.
LIGHTS OUT LUCY, INDEED.
Other Books in "The Music City Rollers"
Disclosure of Material Connection: Some of the links in the page above are "affiliate links." This means if you click on the link and purchase the item, I will receive an affiliate commission. I am disclosing this in accordance with the Federal Trade Commission's
16 CFR, Part 255
: "Guides Concerning the Use of Endorsements and Testimonials in Advertising."