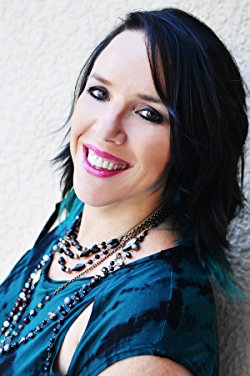 In the dawning age of scrunchies and "Hammer Pants," a small-town musician with big-city talent discovered she was expecting her third child, a staggering eleven years after her second. From that moment on, Susie Waldrop referred to her daughter Elicia as "the blessing," which is Southern-speak for "the accident," albeit a pleasant one.
In true youngest-sibling fashion, Elicia lived up to the birth-order standard by being fun-loving, outgoing, self-centered, and rebellious throughout her formative years. She excelled academically—a feat her sister attributes to her being the only child who was breastfed—but abandoned her studies to live in a tent in the national forest with her dogs: a rottweiler named Bodhisattva and a pit bull named Sativa. The ensuing months were very hazy.
In the late 90's, during a stint in rehab, Elicia was approached by a prophet who said, "Someday you will write a book."
She was right.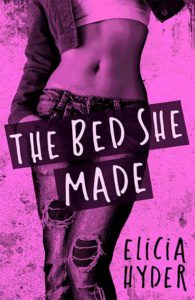 Now a firm believer in the prophetic word, Elicia Hyder is a full-time bestselling writer of urban fantasy, romance, and women's fiction. She lives (in a real house) in middle Tennessee with her husband, five children, and two (sensibly named) dogs.
Her debut novel, The Bed She Made, is very loosely based on the stranger-than-fiction events of herlife. Her novels have been optioned for TV and film, and are available in print, eBook, and audio all over the world.