So. Many. Masks.
When Janice and I dreamed up this project, we thought we were going to make and give away 50 masks. But thanks to so many of you who have donated to help us buy more supplies, today we sent out mask number 300! And we're still going. The Soul Summoner fabric is still hung up in transit, so I've just ordered 10 more yards of Harry Potter fabric! We've also had a HYDERNATION member send us some beautiful fabric. So…
We'll probably give away at least 200 more masks, if my seamstresses don't quit on me!
Thank you.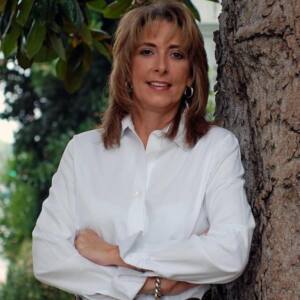 Of course I couldn't do this without my seamstress-extraordinaires, but I also need to give a big shoutout to my friend, Melinda Beecham at Designs by Melinda. Melinda has graciously donated close to a bazillion yards of flannel for the mask interiors. If you're looking for an interior designer in Nashville, definitely contact her.
And You Guys…
I've always known HYDERNATION was a generous bunch, but WOW… you guys continue to blow me away. Check out this growing list of donors to our mask project! 100% of donations go to making more masks!
DONORS: Patricia Cheshire, Deborah Kitzke, Melody Hall, Lisa Webb, Michelle Klales, Heather Heim, Jennifer Torres, Michelle Wilson, Ed Nath, Deborah E Schmalz, Corrine Fallon, Nanette C Cook, Teresa Dickson, Andrew Bell, Margaret Patton, Megan Thomas, Stephanie Okelley, Dorothy Schuld-johnson, Donna Mappa, Rene Young, Mary Mcguinn, Suzanne Obin, Julie Hutchings, Jann Rigell, Angela Brodbeck, Alicia Hamer, Rebecca Branstrom, Stephanie Harden, Deborah Pearce, Rhonda Harrison, Bridgett Wilson, Pure Body 4 You, Crystal Pinson, Lori Zyren, Sandra Janson, Dallas Hongisto, Melody Gonzalez, Cassandra Wesley, Robyn J Smith, Sheree Mann, Lynda Thompson, Darla Goodrich, Jennifer Meaden, Jillian Hurst, Tiffany Newton, Mainecraftemporium.com, Sue Lopp, Carolyn Sullivan, Karen Rosen, Jaime Mccue, Olivia Edmund, Cassandra Hyden, Lynn Murphy, Mary Amich, Susan Sharman, Jessica Mills, Jamie Martin, Shannon Alexander, Corrie Michalowski, Robbin Rogers, George Jones, Karri Koop, Spiral Soul Designs, Brenda Ellis, Glass Cat Online, Lorraine Payson, Melissa Daly, Kathy Toland, Katharine Rosenthal, Laura Poole, Dana Fogle, Elizabeth Hardy, Holly Compiano, Robyn Allan, Whoot!, Alicia Kunicki, Anja Rodriguez, Angela Jones, Tiffany Smith, Ind Origami Owl Des – Stacy Brigham, Sandy Heath, Angela Guinn, Wanda Paisano, Linda Calderone, Gracie Jacobus, Donna Antonio, Nadine Traverse, Heather Skorik, Chad Collick, Craig Coleman, Bunny Brazell, Vanessa Hoffman, Sandra Porter, Christina Johnson, Kelly Dove, Margo Demarco, Christy Bratcher, Madison Fairbanks, Kara Black, Leigha Adelsberger, Nuala Robinson, Brandi Howell, Christina Davis, Crystal Andrews, Kim Roberts, Terri Maxwell, Felicia Bellamy-Roseberry, Kelly Cagle, Alan Richard Boggs II, Melissa Baughn, Sally Chipman, Leslie Peak, and the amazing Author Darynda Jones!