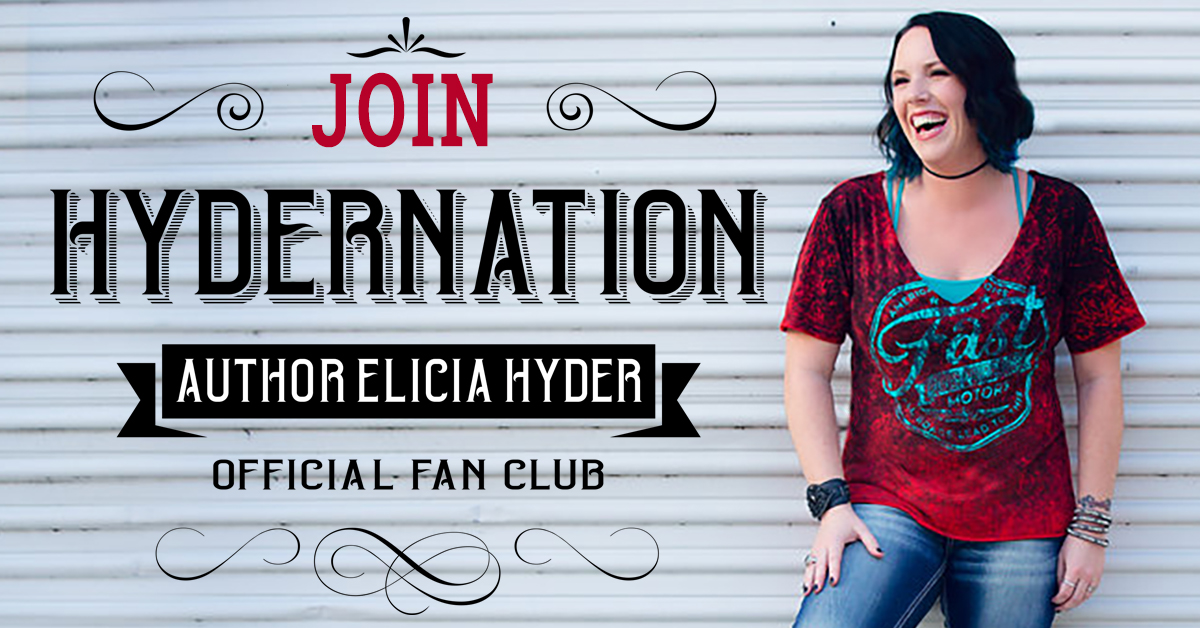 Want to start reading the new Soul Summoner book, THE SACRIFICE? ★ Want the first look at a new series I'm rolling out? ★ Want to win some awesome swag and prizes?
Join HYDERNATION, the official fan club of Elicia Hyder, for all that and more!
You can join in two ways: on Facebook or on the website. The Facebook group is a fun place where readers connect, discuss story theories, post character pictures, and share fan art and memes. Mr. Hyder and I regularly join in the fun! JOIN ON FACEBOOK
Not into social media?
We have a place for you too! Just drop your email address here, and you'll be sent all your membership information, including the link to read the leaked chapters of my newest book, THE SACRIFICE (Book 5 in The Soul Summoner Series).