To celebrate the release of Lights Out Lucy: Roller Derby 101, bestselling author Elicia Hyder is giving away a roller derby reader fan pack! This fan pack includes:
Kindle Fire 7
An official Music City Rollers Coffee Mug
An official Music City Rollers T-Shirt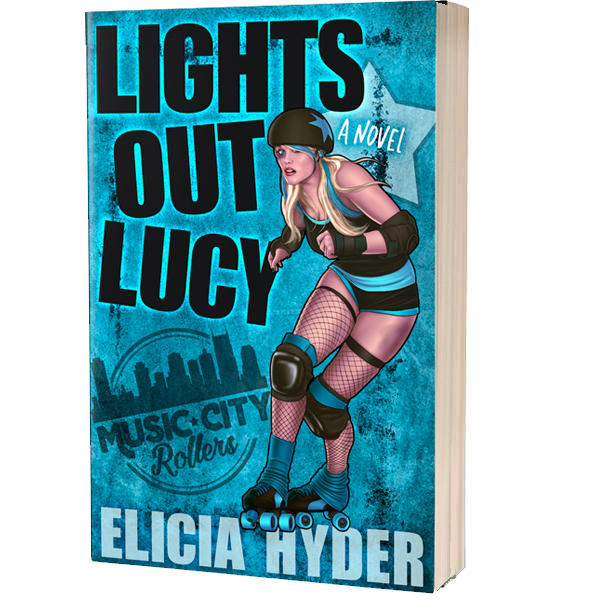 ABOUT THE NOVEL:
Lucy Cooper isn't looking for love when she finds it–or slams into it, rather–during rush hour traffic. But her heart, like her car, is a total loss the moment West Adler steps out of his truck to inspect the damage.
West truly is the perfect guy: handsome, funny, rich. The benefactor of not one, but two children's hospitals. And he's the main sponsor of the Music City Rollers, Nashville's championship roller derby team.
When Lucy discovers the Rollers are actively recruiting "Fresh Meat," she puts her life on the line to catch West Adler's attention. But will accident-prone Lucy skate off with the heart of Nashville's Most Eligible Bachelor? Or will she get herself killed in a sport that promises, "It's not a matter of if you'll get hurt–but of how bad and when."
BUY IT NOW
(No purchase necessary to win.)